Two men wounded in Tottenham stabbing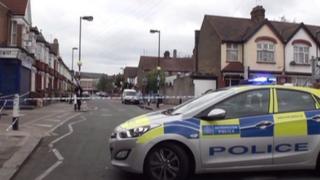 A man has been seriously wounded after being stabbed in north London.
The victim is thought to have been attacked in Parkhurst Road in Tottenham in the early hours of Saturday.
The man, believed to be in his 20s, was stabbed in the chest and is being treated for a lung injury.
A second man later walked into a police station suffering serious stab wounds and has been taken to hospital. Seven people have been arrested in connection with the two stabbings.