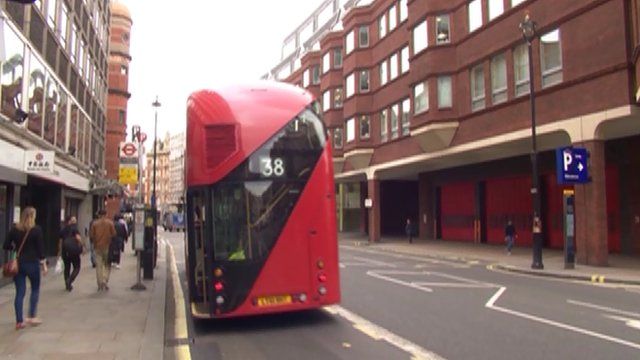 Mayor woos Treasury for transport investment
10 May 2013 Last updated at 20:47 BST
Mayor Boris Johnson has been visiting a production line in Northern Ireland where hundreds of new London buses are being built.
He used his trip to try to persuade the government that investing in the capital's transport network supports jobs and businesses across the UK.
Critics say the new bus simply shows how the mayor is getting "poor value for money".