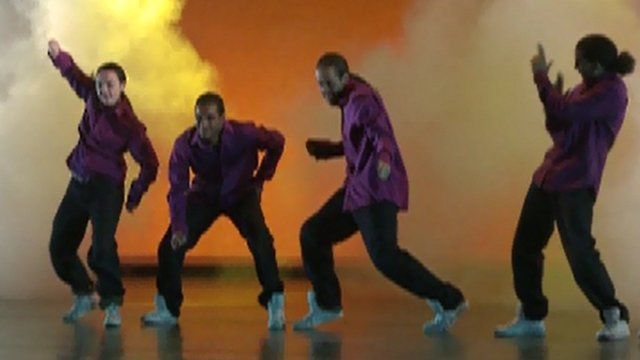 Hip hop show returns to Sadler's Wells
2 May 2013 Last updated at 21:55 BST
The most famous ballet theatre in London is marking ten years of staging a hip hop event.
International and home-grown dancers showcase their talents at Breakin Convention, an annual festival held at Sadler's Wells.
Emma Ponsford, general manager of Breakin Convention; artistic director Jonzi and Kendra J Horsburgh, a choreographer at Birdcage all discuss how important the event is for helping to make hip hop recognised as an art form.
Footage courtesy of Sadler's Wells.