Tottenham murder: Ibrahim Ali's mother makes appeal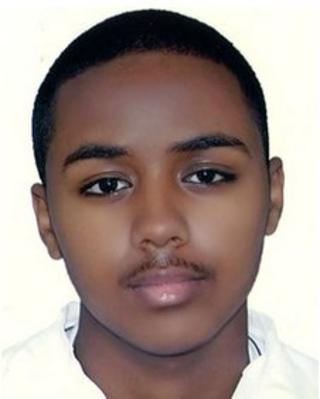 The mother of a 20-year-old man who was stabbed to death in north London says it has been hard for the family to cope as her son was "unjustly killed".
Ibrahim Ali was murdered in a fight on Sunday morning on Tottenham Broad Lane.
The next day a man in his 20s was arrested on suspicion of murder. He has since been released on bail.
Hindi Yusuf Awmuse said it was "horrific" seeing her son who she had raised and saw playing with his siblings "laying lifeless before her".
In a statement, she added: "Just like any other mother I wished to see him get married and have children and have a chance to live life to the fullest."
"My son was doing very well in school and he had high hopes of finding a good job and always wished to help me out in any way he could."
She said she could not rest "or have any peace of mind until his killers were caught" and called for several people who were at the party her son was at to come forward if they knew anything that would help the police investigation.
"My son may be gone now but the killer is still out there somewhere and we don't want him to hurt anybody else," she added.
The Met said four people received hospital treatment following the brawl.
They have all been discharged and, of the four, three were later arrested in connection with the death but have since been released on bail until dates in April.