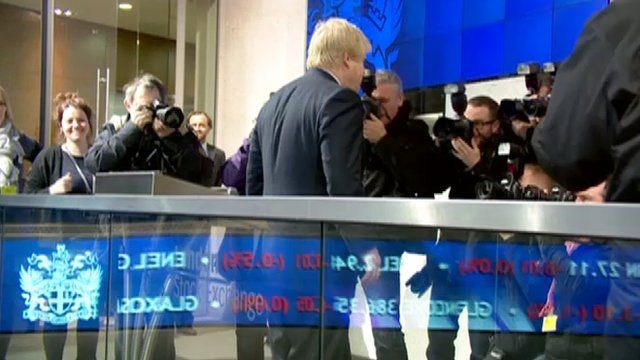 London mayor's £111m economy boost fund 'unspent'
12 February 2013 Last updated at 20:17 GMT
In recent weeks Mayor of London Boris Johnson has urged the government to help end austerity by spending more to boost the capital's economy.
BBC London has learned Mr Johnson has failed to spend any of a £111m fund - provided last spring by Chancellor George Osbourne - to do just that.
Coalition Business Minister Michael Fallon has criticised City Hall for its slow progress, saying London is lagging behind other cities but the mayor said it was not when, but how, the money was eventually spent which mattered.