Amazon creates 100 jobs in London's 'Silicon Roundabout'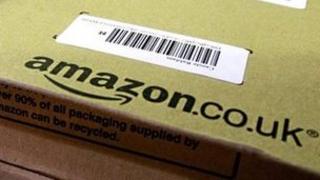 Internet retailer Amazon is to create a further 100 jobs at its new digital media development centre in London.
The site opened last September in the Old Street area and concentrates on the design and development of new digital media projects.
Teams working at Amazon-owned firms Pushbutton and Lovefilm are also based there.
Making the jobs announcement Amazon's Paula Byrne said there was a "wealth of tech talent here in London".
She added: "We continue to look for the most creative minds in the UK to work on the next generation of TV and film services for Amazon customers all over the world."
The Silicon Roundabout site, situated in the Old Street area of east London, is at the centre of the government's Tech City project, designed to attract big technology names to the capital.
When the eight-floor centre opened last year, Amazon said it intended to use it to develop interactive services for a range of platforms such as games consoles and smartphones.