Teens charged with theft after Adele Cashman chase death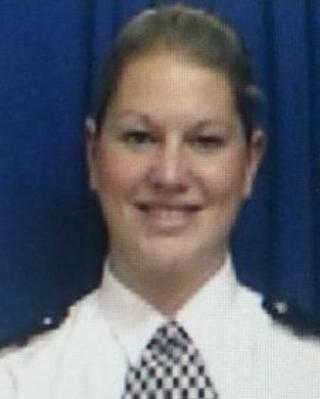 Two 17-year-old boys have been charged with theft following the death of a police officer who collapsed while chasing suspects.
Police said the teenagers were charged after a mobile phone was snatched from a woman in Haverstock Hill, north London, on Monday.
Det Con Adele Cashman and other officers gave chase, but she collapsed in Belsize Park Gardens and died later.
The youths will appear at Highbury Corner Youth Court on 14 November.
The 30-year-old officer, based at Kentish Town police station, died at 23:10 GMT on Monday at the Royal Free Hospital in London.
A post-mortem examination proved inconclusive and police await the results of further tests.
The officer, who joined the Metropolitan Police in 2006, had worked in Camden and Wandsworth.
She was praised by the Met Commissioner Bernard Hogan-Howe and Mayor Boris Johnson.