Sean Rigg inquest: Inspector defends custody handling
20 July 2012

From the section

London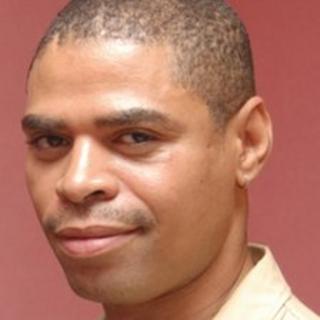 A police inspector in charge of a group of officers when a schizophrenic man died in custody has said he would act "exactly the same" under similar circumstances.
Physically fit Sean Rigg, 40, was held by police after he attacked passers-by in Balham, south London, in 2008.
Southwark Coroner's Court heard he was not treated with extra care despite information about his mental health.
He died at Brixton police station in south London.
'Sufficient knowledge'
The court heard that Inspector Andrew Dunn saw a number of computer-aided dispatches (CADs) which referred to Mr Rigg by name, and that he had mental health issues.
But the section sergeant, who saw Mr Rigg in a cage in the back of a police van at the police station after he was arrested on August 21, said he did not marry together pieces of information that would have shown the detainee was at risk.
He told the inquest he was unaware that the man his officers had arrested was Mr Rigg, and did not recognise him from a description when he saw him in handcuffs in the back of the vehicle.
Dr Andrew Harris, Coroner for Inner South London District, asked Mr Dunn if he thought he should have asked the junior PCs who arrested Mr Rigg if he showed any signs of mental problems.
Mr Dunn replied: "The circumstances that were apparent to me at the time, I didn't feel a pressing need to ask that question."
The coroner said: "It was feasible that medical treatment may have been needed?"
The officer said: "At that moment in time there was not a need."
Mr Dunn said he had been trained in dealing with detainees with mental health issues, and he was aware of the protocol of taking a person to hospital if they violently resisted arrest in a prolonged manner.
The coroner said Mr Rigg had clearly resisted arrest and was violent, because he had punched an arresting officer.
'Difficult with hindsight'
Mr Rigg had a 20-year history of mental illness following a bad acid trip and was a black belt in karate.
He had destroyed a gazebo in his hostel's garden in Fairmount Road, Brixton, that afternoon.
He was later seen practising martial arts moves before becoming involved in a series of altercations with passers-by.
The inquest previously heard that Mr Rigg had not been taking his medication for two months and had a history of problems with the law, both in the UK and abroad.
After Mr Rigg was seen by Mr Dunn, he fell ill and was seen by a doctor.
An ambulance was called but before it arrived his condition deteriorated and he was given CPR.
He was formally pronounced dead in hospital later that night.
Asked by a member of the jury panel if he would have done anything differently four years ago, Mr Dunn said: "It's difficult with hindsight. The circumstances that were there at the time, I have to say I would have done exactly the same."
The inquest continues.