Westfield Stratford stabbing: Nine charged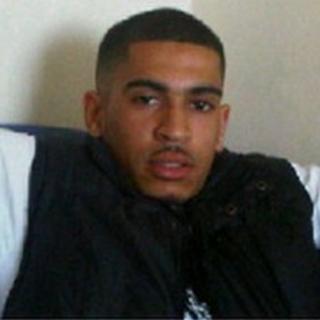 Nine people have been charged with violent disorder following a fatal stabbing at Westfield shopping centre in Stratford, east London.
Liam Woodards, 24, of Stratford, was killed during a fight at the centre on Friday afternoon.
Three men were arrested on Friday and a further six were held over the weekend. They were due to appear before magistrates.
Scotland Yard said two other men suffered minor injuries.
Michael Alvaranga, 23 of Leytonstone; and Javin Righbie, 22, of Stratford; appeared at Barkingside Magistrates' Court. They were remanded in custody until 9 July.
Michael Ndefo, 21, Rhys Regisford, 20, and Emmanuel Oloyede, 19, all from Plaistow; Jason Vaughan, 24, Tony Caton, 21, and Danny Caton, 23, all of Stratford; and Jerome McLeish, 20, of Victoria Docks; appeared at Thames Magistrates' Court.
A 23-year-old man arrested on Friday was later cautioned for affray and released with no further action while a 20-year-old man, also arrested in connection with the investigation, has been bailed to return to an east London police station on a date in July pending further inquiries.