Olympics visitors to get 30,000 park-and-ride spaces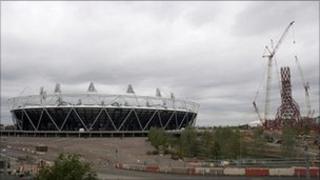 At least 30,000 spaces will be available at park and ride facilities for spectators during the 2012 Games, organisers have said.
The Olympic Delivery Authority said 18 sites would be able to accommodate 350,000 cars during the Games.
The sites will be near the venues in London, Weymouth, Eton Dorney, Lee Valley Water Centre and Hadleigh Farm.
The ODA is yet to decide on parking arrangements for Wembley Stadium where the football matches will be held.
Visitors can book spaces in advance through the London 2012 spectator journey planner.
Spectators would be charged £14 a day for parking near London venues and £10 for venues outside the capital.
The ODA's director of transport, Hugh Sumner, said: "The vast majority of park-and-ride sites have now been agreed with landowners and by the end of the year we will have a comprehensive network of car parks for spectators to use as a halfway house to get to and from their events.
"This will help us achieve our aim of making London 2012 a public transport Games."