Man jailed over double killing in north and east London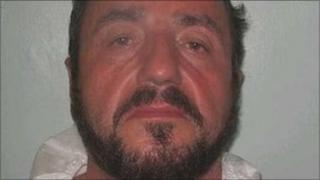 A man who shot dead two men in London has been jailed for 20 years
Hajdar Kasumaj, 51, was convicted at Woolwich Crown Court of the manslaughter of Nezir Golaj, 45, and 58-year-old Osman Grbic on the grounds of diminished responsibility.
Mr Golaj was shot on 8 July 2010 near Hendon Way, Cricklewood, and Mr Grbic was found with bullet wounds on 9 July in Milton Avenue, Upton Park.
Kasumaj was also found guilty of an attempted murder in Hornsey on 9 July.
The victim, Safet Rakaj, 43, was shot in the back in Wightman Road as he was chased from his home, the Metropolitan Police said.
Kasumaj, of Firs Lane, who was born in Kosovo, was convicted and sentenced on 15 September. He was originally charged with the murders of Mr Golaj and Mr Grbic.
Det Chief Insp Andy Redwood said: "Kasumaj carried out these shootings because he believed he was owed money by each of the victims.
"He used a handgun to shoot the victims at close range - it was a miracle no one else was hit."
Police said Mr Golaj, who suffered multiple bullet wounds, died in a car on the northbound carriageway of Hendon Way after being shot in the morning of 8 July, just after leaving his home in nearby Garth Road.
On the evening of 9 July, officers were called to a shooting in Wightman Road, Hornsey, where they found Mr Rakaj with a bullet wound to the back.
About two hours later officers found Mr Grbic's body, with bullet wounds, after forcing their way into a flat in Milton Avenue, after receiving calls from the friend of a resident, police said.
In August, Kasumaj, had guilty to possession of a short prohibited weapon, a 9mm handgun, at Woolwich Crown Court.