Brian Paddick says 'wasteful' Metropolitan Police will be election issue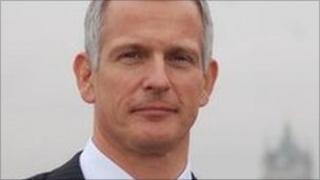 The Liberal Democrat London mayoral candidate Brian Paddick has said reform of the Metropolitan Police will be a key election battleground.
The ex-deputy assistant commissioner said there was a lot of waste in the force and he knew where to make cuts.
He conceded he did not do well in the last election in 2008, coming third behind Conservative Boris Johnson and Labour's Ken Livingstone.
But Mr Paddick said he was now a more confident and experienced politician.
He promised to consult Londoners and create policies that were important to them.
Speaking at a press conference, Mr Paddick said: "I was at a meeting with all the candidates on Saturday and I showed them my very clear agenda and my very clear list of policies, and I held up a blank sheet of paper.
"That is where we are.
"But what's the point in saying to Londoners, we are going to engage in a significant consultation exercise about what they want from the mayor, and at the same time say, well, we've already got an established list of policies."
'More relaxed'
Mr Paddick said he would be building on detailed proposals drawn up by Lib Dem members of the London Assembly to flesh out his platform for next May's elections.
Talking about Scotland Yard, he said: "There is so much waste in the Metropolitan Police.
"I know because I was there, I know where the cuts can be made."
Speaking about the last mayoral election, Mr Paddick conceded that he "did not do as good a job as I could have done".
"I am a much more relaxed, more confident, more experienced politician than I was last time," he said.
He added that Mr Johnson had a poor track record in office that could be attacked, while Mr Livingstone looked "more and more like a character from the last century".
Mr Paddick also made it clear that he was ready to criticise coalition policies during the campaign.