London 2012 firms 'face staffing challenge'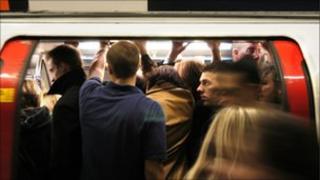 Staffing has been named as the biggest challenge facing businesses during the 2012 Olympics, a survey has found.
Almost half (49%) of the 50 leisure firms who responded to the Deloitte survey said staff availability was the biggest challenge posed by the Games.
Deloitte said the Games represented a opportunity for the UK leisure sector, with an "unprecedented" number of visitors arriving in the UK.
However, just 14% said they would make changes to staffing levels and rosters.
The survey also suggested two in five travel and leisure companies were still not on track in their preparations, with 37% of companies admitting that they were behind where they needed to be.
However, a total of 55% of companies were on target in their preparations for next summer's Games, the research found.
This compared with 32% who felt prepared when questioned last year.
Deloitte, business advisers working with the London Organising Committee of the Olympic and Paralympic Games (LOCOG), said businesses had also to consider how they would cope with the possibility of disruption to daily operations.
The survey suggested 39% of businesses in the sector had reviewed, or intended to review, their crisis response plans while 35% would re-evaluate their holiday policies.
Graham Pickett, Deloitte's travel, hospitality and tourism head, said: "It is a concern that over half of businesses in the sector have no plans to review their crisis response plans.
"With the right preparations made and plans in place to manage the influx of visitors into the capital and Games venues around the country, there's no reason why the sector cannot benefit from London 2012."
The survey results come as Transport for London warned businesses not to overlook the Paralympics in September 2012 when making their travel plans, with the Games coinciding with the start of the school year.