William Morris gallery receives £1.5m from lottery fund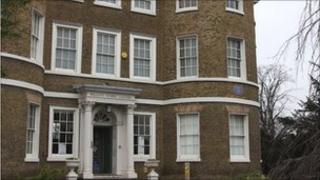 The William Morris gallery in east London is to receive £1.5m from the Heritage Lottery Fund.
The former home of the famous designer in Waltham Forest now houses a collection illustrating his life, work and influence.
The money will provide more exhibition space for the collections and will be spent on education programmes.
Morris lived at the home from 1848 to 1856. The gallery was opened in 1950 and houses £60m of his work.
Morris (1834-1896) was an artist, writer and socialist.
He was one of the principal founders of the British Arts and Crafts movement, a pioneer of the socialist movement in Britain, and a writer of poetry and fiction.
He is also well known as a designer of wallpaper and patterned fabrics, and his work fetches high prices at auction.