Lincolnshire metal detector man praised for 500 finds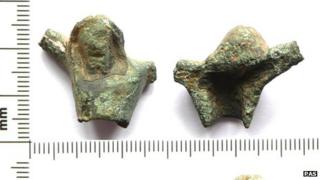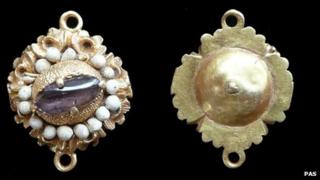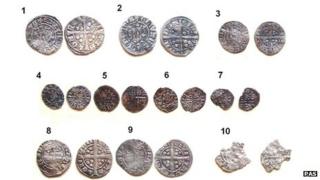 A metal detector enthusiast who has made more than 500 significant archaeological finds has been praised by the British Museum.
Tom Redmayne, from North Somercotes, Lincolnshire, has helped build a picture of the county with his finds.
British Museum data shows that Lincolnshire was one of the top three areas of the country for Portable Antiquities Scheme finds in 2012.
People who find items can log them with the PAS database, set up in 1997.
It has now recorded more than 900,000 finds in its 15-year history.
In its annual PAS report, the British Museum said: "His [Tom Redmayne's] finds have been of a consistently high standard, and the information now produced is of great benefit to understanding the archaeological landscape of the Lincolnshire marsh region.
'Exceptionally knowledgeable'
Adam Daubney, finds liaison officer at Lincolnshire County Council, said Mr Redmayne was "an ambassador" for metal detector users everywhere.
"Tom is exceptionally knowledgeable and methodical about his finds.
"For archaeologists the find spot is more important than the object itself - it tells us about where people were living and what they were doing."
Mr Redmayne, who started metal detecting in 2005, said his interest in history and archaeology began early.
"I grew up on a farm and liked digging things up and I wanted to know where the objects I found had come from."
He said the PAS database means "nothing is lost", adding: "It also means important finds are recognised early as there is such a network of experts looking at your find."
About 52,000 objects have been reported in Lincolnshire since the start of the scheme in 1997.
Then oldest find is a flint axe from the Lower Palaeolithic period and provides the earliest evidence of human life in Lincolnshire.