Caistor weather station to help gritting programme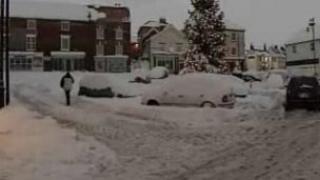 A new weather station is to be installed in one of Lincolnshire's highest villages to provide information to help winter gritting teams.
The county council is installing the facility in Caistor, which stands close to the county's highest point, Normanby Top, 168m (551ft) above sea level.
Richard Fenwick, maintenance engineer at the authority, said the station will provide a better understanding of local weather conditions.
It will cost in the region of £20,000.
Lincolnshire County Council will use the information, collated by the Met Office, to decide which routes to grit.
Mr Fenwick said that because Caistor has its own micro-climate, accurate data would greatly help the situation.
In 2010, diggers were used to help clear the centre of snow and ice after it became largely inaccessible.