Red Arrows pilot death: Report due in June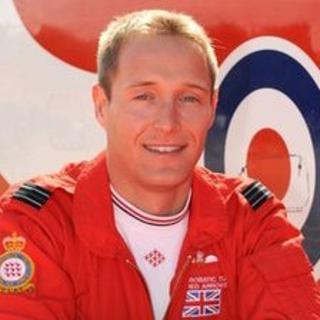 A Ministry of Defence report into the death of a Red Arrows pilot who was killed when he ejected from his plane is expected to be completed by June.
Flight Lieutenant Sean Cunningham from Coventry died at RAF Scampton in November 2011 while on the ground.
The Health and Safety Executive is continuing to investigate the accident, a pre-inquest hearing was told.
The Crown Prosecution Service said earlier this week that no-one would be charged over the death.
'Insufficient evidence'
The final inquest is expected to be held in October.
Flt Lt Cunningham died after his parachute failed to open when he was ejected.
The decision not to charge anyone was taken because there was insufficient evidence on whether anyone had breached their duty of care, a CPS spokesman said.
Following the incident at the Lincolnshire airbase, the RAF grounded all non-essential flying of Hawk T1 aircraft's fitted with the Mk10 Martin Baker-built ejection seat for one month "as a precaution".