Lincolnshire County Council: Tax frozen for third year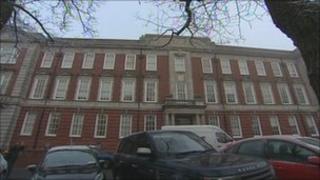 Lincolnshire County Council has voted to freeze its share of council tax for the third year in a row.
The approval was given by councillors at a meeting in Lincoln as part of the authority's budget for 2013-14.
The Conservative-led council said it would help fund spending plans by "drawing sensibly on reserves".
But some opposition councillors said the authority was storing up problems for the future. The council has to save £49m over the next two years.
'Make life easier'
Some district councils, as well as the police, are planning to raise their share of council tax.
The authority pledged to protect essential services, find sensible efficiencies and invest wisely for the future.
Councillor Kelly Smith, portfolio holder for resources, who presented the budget, said: "This is a difficult time for everyone financially, and we feel it's important to do all we can to make life easier for our residents.
"Over the last two years the council has found savings of around £80m, while also protecting priority services, like child protection, the fire service, and road maintenance.
"We also have plans in place that will bring a further £45m of savings over the next two years."
Liberal Democrat councillor John Marriott said the authority's plans to use reserves could lead to a massive black hole in funding, which could eventually lead to higher taxes and cuts.
Councillor Marianne Overton, leader of the Lincolnshire Independents, said: "In all of our thinking it would be difficult to ask the hard-pressed people of Lincolnshire to pay more council tax.
"However, it will mean that we are faced with living on the financial edge of a cliff."
The authority said the council tax freeze had been made possible by an additional government grant.