Sonny Grey murder trial hears of 'boiling water torture'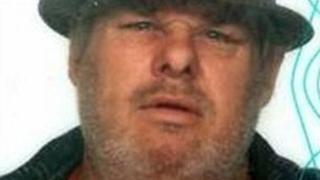 A man died after boiling water was poured over him by attackers trying to steal his money, a court has heard.
Rocky Curtis and Robert Holmes from Wisbech, Cambridgeshire, are on trial at Nottingham Crown Court for the murder of Sonny Grey, 70, from Lincoln.
The court has heard Mr Grey was assaulted at his home in Westwick Gardens, on 29 October 2011.
Mr Curtis, 25, of Newbridge Lane, and Mr Holmes, 24, of Redmoor Lane, both in Wisbech, deny the charge of murder.
Peter Joyce QC, prosecuting, said: "Sonny Grey, who was in poor health, was beaten and tortured in his own home.
"He was struck repeatedly and had boiling water poured over him in an effort to make him tell his attackers where he had hidden his cash."
Beaten and scalded
The court was told Mr Grey, who lived alone and was a former traveller, bought and sold items and lent money to make a living.
He often kept large amounts of cash in his house, which he sometimes hid underneath his floorboards.
On the night he was attacked he was badly beaten and scalded with boiling water from a kettle, the jury heard.
He later died from his injuries in hospital.
Mr Joyce said during police investigations itemised phone bills showed a record of conversations between Mr Curtis, Mr Holmes and Mr Grey's ex-partner.
Extensive CCTV footage and cameras between Wisbech, Lincoln and Newark in Nottinghamshire had also helped police trace the movements of the defendants in the hours before and after the attack.
A third man, Thomas Curtis, who had previously been arrested in connection with the attack on Mr Grey, died last year.
The trial continues.