Groups come forward to save Skegness Tower Gardens Pavilion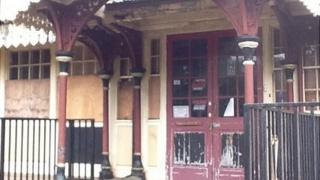 There are renewed hopes that a landmark derelict building in Skegness could be brought back into use.
The Tower Gardens Pavilion, which has been described as an eyesore by some people in the resort, has been empty since 2007.
In July, East Lindsey District Council said it wanted to hear from people who had ideas about possible new uses for the Victorian building.
It has now received four separate bids from local community groups.
A spokesman for the authority said: "It is a well known building in the town and local people are passionate about it.
"We're looking forward to working with the groups to see who has put together the most exciting proposal.
"It has to be sustainable and it has to give the building a good future."