Horncastle landscapers hopeful of post-Olympic contract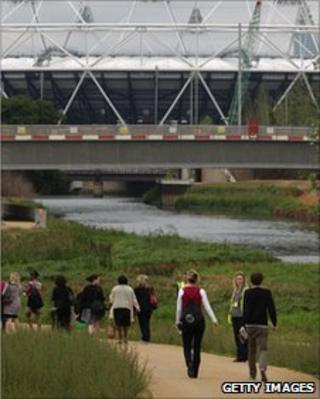 A Lincolnshire business hopes to secure a contract to landscape the Olympic Park after the games have finished.
Crowders, from Horncastle, is bidding to landscape what it said would be the largest new public park in Europe.
The company has already supplied shrubs, worth about £150,000, to the Olympic Village.
It has also submitted bids worth a further £100,000, to landscape the areas currently occupied by workers.
Managing director Simon Ellis said the contracts would provide "significant business" for the firm.
Olympic legacy
"We've already done a small amount of supply around the actual stadium but most of the work we've done has been in and around the athletes' village," he said.
"As well as providing quite a lot of stock to the wetlands area, which is a conservation area they've built on site."
Mr Ellis said the contract to convert the Olympic Park into a public space would be worth a lot of money and be "much bigger" than the work already completed by the company.
"It will actually be the largest new public park in Europe - and it's what they call the legacy phase," he said.
"We are very optimistic the amount of plants required for that will be far greater than the amount that have already been planted.
"From our point of view the legacy will mean significant business for us for two years after the Olympics."