Leicester Comedy Festival: 80,000 expected to attend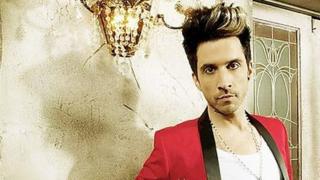 The longest running comedy festival in Britain has returned for its 21st year.
More than 80,000 people are expected to attend more than 640 events at the annual Leicester Comedy Festival over the next two weeks.
Organiser Geoff Rowe says it is estimated to bring a £2m boost to the city's economy this year.
The show includes appearances from Russell Kane, Hardeep Singh Kohli, Christian O'Connell and Shazia Mirza, as well as many up and coming acts.
"This year we have a number of really special events, including one at Leicester Cathedral celebrating British comedy song," said Mr Rowe.
"We have some big names who are doing it for the first time and there are people that have been involved in the festival from the very beginning."
Comedian Patrick Monaghan has appeared at the festival several times
"I have been to London where they did a festival and it survived two years," he said.
"And I think if you can't make one last in London, what hope has somewhere like Leicester got. But it does work.
"You get a lot of local people coming out, a lot of big acts that come here and it is very friendly."
The festival runs from this weekend until 23 February.