Food manufacturing park wins £3.4m European grant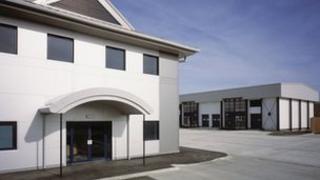 More than £3m has been awarded to Leicester to help build a food business park in the north east of the city.
Leicester City Council hopes the £5.6m project, off Lewisher Road, will create up to 100 jobs.
The money, from the European Regional Development Fund, would help build nine units for food and drink businesses to "set up and thrive".
A decision on the city council's contribution of £2.2m towards the scheme will be made next week.
Mike Dalzell, head of economic regeneration at the the city council, said putting businesses together in one area would have a "big advantage for all the tenants".
"It's a specialist production space for food and drink manufacturing businesses... not a retail operation," Mr Dalzell said.
"It creates really for first-time, smaller businesses in the city, some bespoke food-grade production space, enabling them to get on the supply chain for bigger firms, which at the minute they can't do.
"If you get the right mix of tenants, you create a lot of opportunities for inter-trading, for new partnerships to be developed and new businesses to be exploited."
He added that other successful food parks around the country, including in Nottingham, had helped to develop Leicester's plans.
City Mayor Sir Peter Soulsby said: "We know a new food park will have a positive impact on the local jobs market and wider investor confidence."