MP Nicky Morgan 'frustrated' over 300 new homes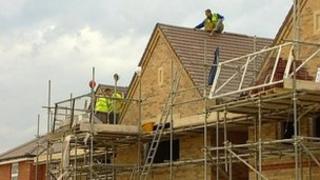 A Leicestershire MP has said she is "frustrated" by a decision to allow 300 homes to be built in her constituency.
Plans for the homes at Barrow upon Soar were rejected by Charnwood Borough Council but the decision has been overturned by the planning inspector.
Nicky Morgan, Conservative MP for Loughborough, said she wanted planning minister Nick Boles to visit the area in July to discuss residents' concerns.
The planning application for land off Melton Road was rejected in 2010.
Mrs Morgan said: "I am very, very frustrated and disappointed by this decision.
"It's going to put pressure on the village infrastructure. Anyone who drives through Barrow [at rush hour] knows that traffic is very heavy. There's also an issue with GPs and schools."
She added that residents in the area were prepared to take some development as long as it was in the right place.
"We feel Charnwood Council have not been given time to put in place their core strategy that sets out where they would like development to go."
The MP said she found it impossible to see "localism or sustainable development in action".
The Localism Bill was set up to allow communities to shape development in their area.
Mrs Morgan said she had not yet decided whether to appeal against the decision from the planning inspectorate and secretary of state for communities and local government Eric Pickles.