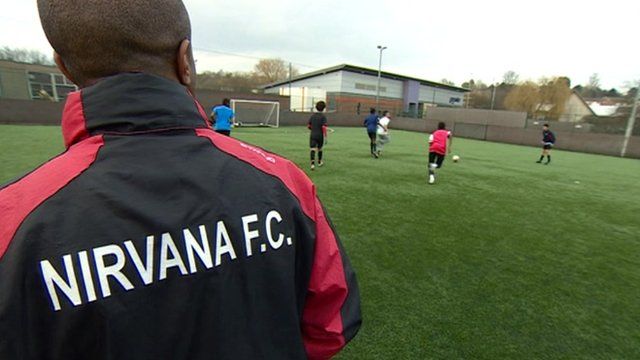 Campaign to tackle racism in football starts in Leicester
20 March 2013 Last updated at 21:24 GMT
A campaign to tackle racism in football has started in Leicester.
The Society of Black Lawyers has joined forces with professional footballers to highlight the problems faced by some players.
Players from local club Nirvana FC say they have experienced racial abuse and are hopeful the national campaign will have a positive effect.