Council plan for Leicestershire's Charnwood Forest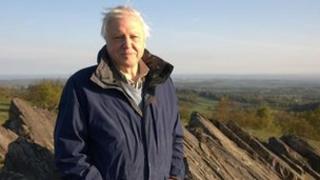 Around £3m of lottery funding is being sought by Leicestershire County Council to help conserve a historic landscape.
Charnwood Forest, in Leicestershire, is recognised for its rich biodiversity and geological importance - its rocks date back 600 million years.
The money would be used to help improve access and increase training opportunities in countryside skills.
The council will work with its partners before submitting the bid in February 2013.
Around 50 organisations representing interests such as orienteering and industrial history met to discuss the projects they would like to see established.
Lesley Pendleton, from Leicestershire County Council and Chair of the Charnwood Forest Regional Park Steering Group, said: "Although well known to local residents, the Charnwood Forest contains many hidden gems which deserve wider recognition."
Following the talks, Ms Pendleton said they now had "an exciting list of ideas to develop".
In 2010 Sir David Attenborough, who went to university in Leicestershire, filmed part of his First Life series at Charnwood Forest.