University Hospitals of Leicester NHS Trust to cut jobs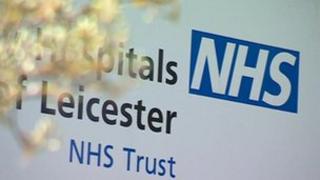 About 400 posts could go and 10 operating theatres could close at an NHS Trust in Leicester.
The University Hospitals of Leicester NHS Trust needs to make savings of £35m pounds in the next financial year.
The authority said £14.5m of that would have to come out of the wage bill but most jobs would go through natural wastage.
The plans, which managers said would not affect patient care, were discussed at a board meeting on Friday.
Chief Executive of the Trust, Malcolm Lowe Laurie, said: "Of course people are worried and in a sense it is in our duty to be worried so that we focus on doing this properly.
"We think there are opportunities to not only preserve the frontline services but to strengthen them."
However, Zuffar Haq, a member of the Leicester Mercury Patients Panel, said: "They keep cutting the cloth and it can only go so far. Patient care does get affected."