School closures in Leicestershire and Rutland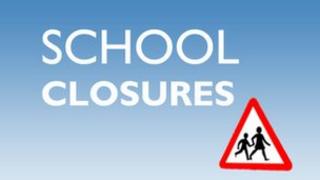 When there is severe weather a list of schools that are being affected in Leicester and Leicestershire will appear below.
For information related to school closures in Rutland, please refer to the county council website.
Scroll down to find out about schools affected in your area.
The BBC relies on schools and local education authorities to notify it of closures. If not listed below, we advise you to contact your child's school to find out if it has been affected.
If no schools are listed below then the BBC has not been made aware of any closures in the region.