Leicester suicide patient had absconded before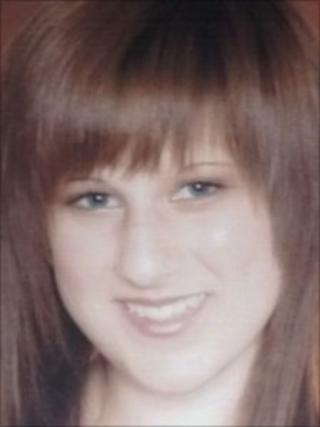 A woman who hanged herself after absconding from a mental health unit had run away before, an inquest heard.
Kirsty Brookes was found dead near Leicester's Glenfield Hospital, where she was being treated at the Bradgate Unit, in June 2010.
Her family were not informed that she had previously absconded because she was 19 and "treated as an adult".
Her parents told the inquest they felt they could have "made a difference" if they had known.
Her father Glyn said: "We wanted to do everything and anything we could for her. We feel we were denied this opportunity because we had faith in the system".
Supervision 'downgraded'
The hearing was told that Bradgate - run by Leicestershire Partnership NHS Trust - is not a secure unit, but patients have restrictions on where they can go based upon their health.
Coroner Catherine Mason raised concerns that the level of supervision of Ms Brookes had been downgraded in the days leading up to her death.
She also said the records kept on the patient were "at times, incomplete, contradictory and missing key information".
The inquest at Leicester Town Hall is due to last a week.