Former Wakefield museum Clarke Hall is put up for sale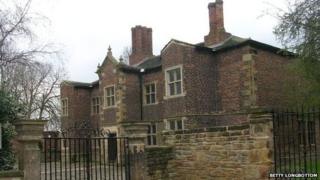 A 17th Century house in Wakefield, which used to operate as a living history museum, has been put up for sale.
The Grade II listed property has gone on the market for offers over £400,000.
Wakefield Council closed the museum in 2012 due to spending cuts after it failed to find a private operator to run it.
The house, on Aberford Road, opened as a museum in 1975 and attracted schoolchildren from across the country.
Councillor David Dagger, cabinet member for culture, sport and libraries at the Labour-run authority, said: "The sale of Clarke Hall may mark the end of an era but will also offer up a new lease of life for this much loved building.
"We have had to accept that its time as an education museum is over.
"We did all we could to attract another operator for Clarke Hall but at the end of the day no-one came forward with a viable proposal and we simply couldn't afford to keep it open."
It is thought the museum cost around £300,000 a year to run before it was closed.