Holocaust memorial to be built at Huddersfield university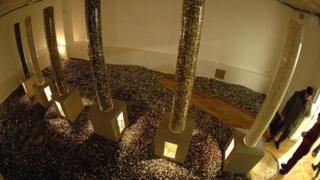 A £1.5m Holocaust memorial is to be built at the University of Huddersfield.
Kirklees Council said the new monument would be based on a previous Holocaust exhibition called 6 million +, which was first held in the town in 2006.
The artwork featured buttons donated by the public to represent the six million Jews who died under the Nazis.
The council said it would be launching a public appeal to help raise the money to build the new memorial.