Boggart Hill body named as missing man Edward Roberts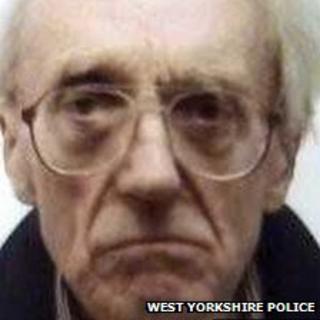 The body of a man found in Leeds is that of missing pensioner Edward Roberts, police have confirmed.
West Yorkshire Police discovered the body of the 89-year-old near Boggart Hill Crescent on Sunday.
Mr Roberts, from Seacroft, was last seen on 13 January at Leeds' Monkswood Gate bus terminus.
A police spokesman said the death is not being treated as suspicious. Leeds Coroners have appealed for help to trace his relatives.