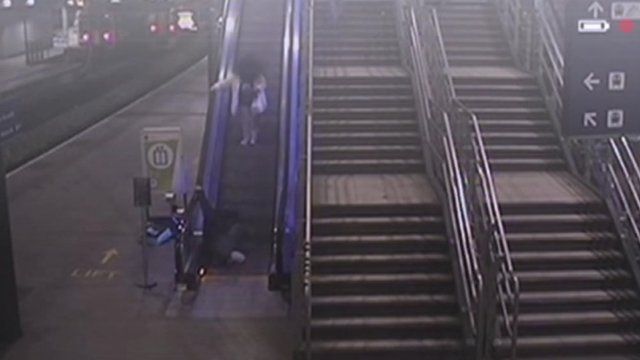 Safety warning for drunk rail passengers
31 July 2013 Last updated at 13:13 BST
Rail bosses have launched a safety campaign after 179 people were hurt in falls, slips and trips in a year at Leeds station.
Network Rail said many incidents occurred after an evening of drinking, and urged passengers to take care.
In Leeds, revellers suffered fractures, cuts and bruises in falls off platforms and down stairs and escalators.
The campaign includes posters at Network Rail's 17 stations and a video on YouTube and on screens at stations.