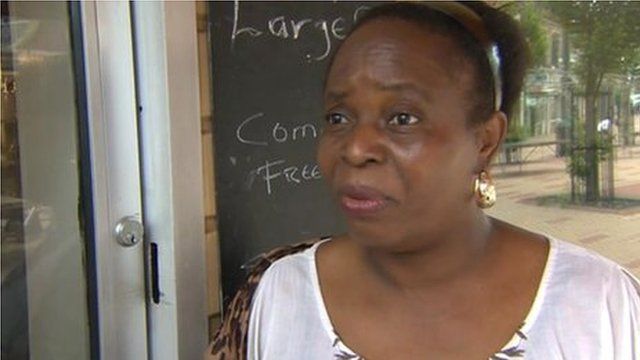 Ossett cafe owner 'warns' customers she is black
10 July 2013 Last updated at 19:48 BST
A cafe owner has put up a sign telling customers she is black because she says she is fed up with people walking out when they see the colour of her skin.
The sign on the door of Yeanon Cafe in Ossett, West Yorkshire, reads: "I am a black woman... If you are allergic to black people, don't come in."
Martha-Renee Kolleh said: "I hired a white woman called Tracey. When Tracey is in the cafe she does well and people will come in and it will be full, once I stay in the background.
"But if Tracey is not working and I'm working nobody comes in."