Thousands raised for M62 hen party crash victims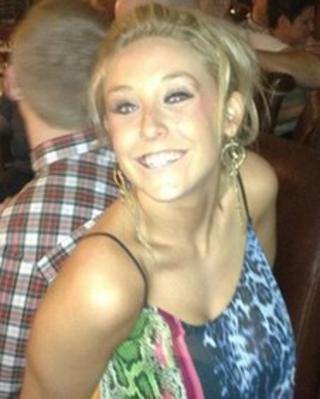 A fund set up to raise cash for those affected after a hen party's minibus crashed, claiming the life of a teenage girl, has reached nearly £12,000.
Bethany Jones, 18, from South Elmsall, died after the bus and a lorry collided on the M62 in West Yorkshire in April. She would have been 19 today [Monday].
Twenty other women on the bus were hurt. Eight of them were seriously injured and face a long recovery.
The money from the Beth's Angels fund is being used to support the victims.
The fund was set up by Ms Jones's cousin Mark Larkin, landlord of The Barnsley Oak pub in South Elmsall where the trainee nurse used to work.
He said: "I knew a lot of people had started raising money for the air ambulance after the crash but I thought we needed to do something for the girls who are going to be out of work for a long time whilst they recover.
"Also, we wanted to support Beth's family whilst they look after her older sister Amy, who was also injured and was the last one to leave hospital."
Mr Larkin said £11,800 had been raised so far and £600 had recently been given to each of the injured girls and to Ms Jones's family.
"Today is Beth's birthday and it's still a very difficult time for everyone. It's strange not having her in the pub because she worked here from being 15 and everyone knew her.
"We've got lots of events planned and we'll carry on raising money for as long as the girls need it. Whatever is left over we'll give to the air ambulance."
Ms Jones's funeral is due to take place at St Joseph's Church in South Elmsall on Thursday.