Bollywood Carmen to star ex-EastEnder Preeya Kalidas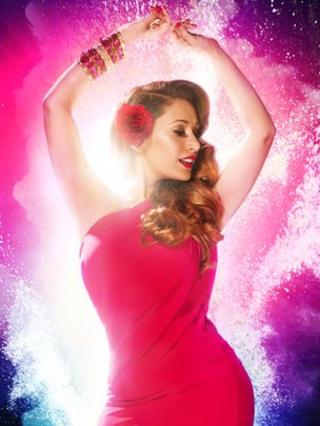 Former EastEnders actress Preeya Kalidas, who played Amira Masood in the TV drama, is to star in a Bollywood-style production of the opera Carmen.
Bizet's work is being adapted for BBC3 and will be televised live from Bradford's City Park on 9 June.
Leading the cast as Karmen, Kalidas also played the lead in Andrew Lloyd Webber's West End hit Bombay Dreams.
She will be accompanied by Indian film actor Abhay Deol, a member of the famous Deol acting family.
Deol has starred in many Hindi movies including Zindagi Na Milegi Dobara (You Will Not Get To Live Life Twice). He will play A.D., the Bollywood star.
The line-up also includes Waterloo Road and Strictly Come Dancing star Chelsee Healy as Karmen's friend Shazzy.
Karmen's other friend, Kylie, will be played by Coronation Street actress Rachel Leskovak.
Emmerdale's Stephen Rahman-Hughes (as Don), Rakhee Thakra from Holby City (as Don's fiancee, Tannishta), and British Asian actress and singer Sofia Hayat complete the list of stars taking part.
Zai Bennett, controller of BBC Three, said: "Bollywood Carmen is a unique and extremely ambitious live arts event. I'm delighted we have attracted such a high calibre cast and production team to bring it to life."
The production will also involve the local community and audience participation. Members of the public can register for tickets from the BBC.
Kalidas, who has also featured in films including Bend It Like Beckham, East Is East and Four Lions, said: "Live theatre is very exciting and I think to have the audience as part of that is not only an experience for them but will also be an experience for us."