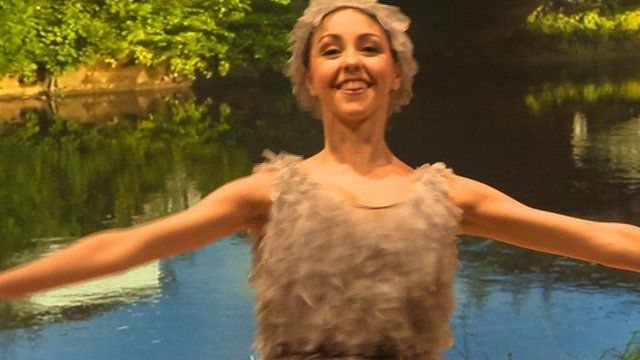 Northern Ballet produces first performance for children
21 February 2013 Last updated at 20:06 GMT
Leeds-based Northern Ballet has produced its first performance aimed at a child audience.
The company said its production of Ugly Duckling would now go on tour.
Northern Ballet dancer Dreda Blow said: "According to my parents, I saw my first ballet when I was only two years old and was absolutely riveted.
"If our production of Ugly Duckling inspires children to start ballet lessons then that's great, but most importantly I hope it awakens in them a love and appreciation for the magic of dance and theatre in general."