Wakefield libraries facing closure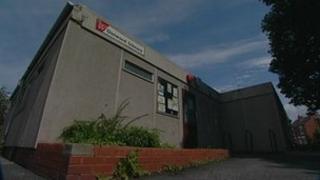 Twelve libraries in Wakefield face closure unless community groups bid to take them over.
The decision by Wakefield Council after a three-year review will see it continue to run 14 larger libraries including at two new locations.
The council said the changes would make savings of about £800,000 but with the loss of up to 21 jobs, equivalent to six full-time posts.
Councillor David Dagger said: "We have to modernise".
The 14 council-run libraries will include new ones at Wakefield One and Castleford Forum, as well as Airedale, Crofton, Featherstone, Hemsworth, Horbury, Knottingley, Normanton, Ossett, Pontefract, Sandal, South Elmsall and Stanley,
Visits almost halved
The council said once the recommendations had been implemented, it would save almost a quarter of the library service's budget.
The authority has to save £95m by 2016 as part of the national reduction in funding for local authorities.
Visits to libraries had almost halved since 1992 and 92% of the population were within two miles of the 14 libraries, the council said.
A one-off grant of £100,000 is available to help start community-run satellite libraries at Ackworth, Altofts, Balne Lane Community Centre, Havercroft, Kinsley, Kettlethorpe, Middlestown, Outwood, South Kirkby, South Pontefract, Upton and Walton.
These would have to be run and funded by community groups and provide their own books and services.
If no viable bids are received, they will close by March 2013.
The council also said there would be an improved mobile library service.