Merger of Leeds-based papers could lead to job losses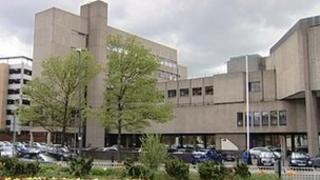 Plans to merge the editorial operation of the Yorkshire Evening Post and the Yorkshire Post could lead to the loss of 19 roles, it has been confirmed.
Johnston Press said it was a "strategic review" of the Leeds-based papers.
Danny Cammiade, chief operating officer, said nine voluntary redundancies had been accepted and further "redeployment" would follow.
Pete Lazenby of the National Union of Journalists said declining staff levels were "disastrous".
Mr Cammiade said: "Working in this way will allow the company to address the duplication of jobs covered while still allowing each newspaper to develop in its own right."
He said some "key journalists" would work exclusively for one title.
'Falling figures'
Mr Lazenby said: "We are being made to pay for disastrous mismanagement with our jobs"
He said over the last seven years he had seen staff levels at the papers reduced by 50% and the combined circulation of the papers had fallen by an even bigger percentage.
"I amazes me that Johnston Press don't link these two falling figures."
He said there would be a union meeting of staff at the papers to discuss the proposed job losses.
There are believed to be 120 editorial staff at the two papers.
The company said consultation was expected to be finished at the end of July.
The development follows a decision in February to stop printing the papers at the company headquarters in Leeds.