Leeds inner ring-road 'disruption' claims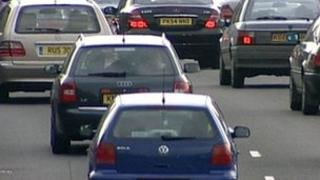 A multi-million pound improvement scheme for Leeds inner ring-road could cause "severe disruption across large parts of the city", a report claims.
The paper for Leeds City Council's Executive Board said the government will put more than £16m towards the overall project cost of £23m.
There will be improvements to a bridge, tunnel and flyover on the A58.
But if the work is "not planned and controlled effectively" the city could experience "severe disruption" it said.
The government money has to be used by March 2015 and the council wants to get part of this work done by March 2013 so it does not clash with the opening of the new Leeds Arena.
The first part of the work, due to start in May will be at the New York Road flyover.
Lovell Park Bridge will then be renovated from June 2012 and the third, and largest, part of the work is the Woodhouse Lane tunnel.
The tunnel is said to be in a "poor" condition.
Work on this section will start at weekends in April 2013 and could be finished by the autumn of 2014.
The inner ring-road is used by over 80,000 vehicles a day.
A further report on the inner ring-road will be submitted to the council's executive board in 2013.