Extra time to save closure-hit Wakefield nurseries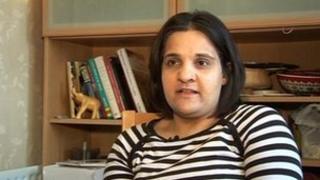 Parents and staff at three Wakefield nurseries faced with closure have been given extra time to submit proposals to run the service.
Wakefield Council said because of budget cuts it could not afford to subsidise Pomfret, Airedale and St Swithun's neighbourhood nurseries.
People interested in taking over the running of them have until the end of February to submit proposals.
If there are no viable submissions, the nurseries will close in September.
A group of parents are working with Yvette Cooper, MP for Pontefract and Castleford, to devise a business plan to try and save Pomfret nursery.
One parent Saima Sherburn said her son loved going to the nursery.
"If it hadn't have been for childcare there's no way I could have gone to work and just have those few days and be normal," she said.
Councillor Olivia Rowley, cabinet member for children and young people, said: "In the event that the submissions are not viable we will keep the neighbourhood nurseries open until the beginning of September.
"This six month period will enable staff, parents and the children sufficient time to find alternative nursery provision, if, in the end, the neighbourhood nurseries do have to close."