Bamber Bridge crane death: Assystem UK fined £160,000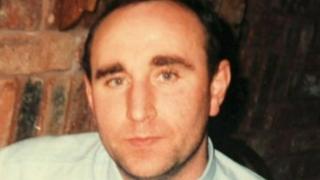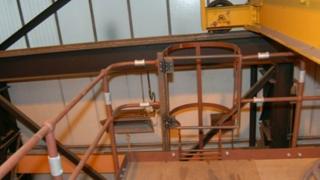 An engineering company has been fined £160,000 over the death of an electrician crushed by a crane at its factory in Lancashire.
Liam O'Neill, 51, of Didsbury, Manchester died of his injuries a week after the incident at Bamber Bridge near Preston in March 2011.
He had been replacing a control cable on a platform when he was crushed.
Assystem UK Ltd pleaded guilty to failing to ensure the safety of its workers at Preston Crown Court.
The prosecution was brought by the Health and Safety Executive (HSE) under the Health and Safety at Work Act 1974.
'World blown apart'
The court heard Mr O'Neill, who had a 21-year-old daughter, had been replacing a cable on the overhead machine when it suddenly moved, crushing him against the guard rails of the platform he was working from.
The crane ran on a rail above the factory which originally had end stops to prevent it coming into contact with the platform.
The court heard the stops had been removed for a different project and had never been replaced.
Assystem UK, which was also ordered to pay £52,500 in costs, expressed "deep regret" at Mr O'Neill's death in a statement.
It said before the incident, the company had had an exemplary health and safety record but accepted its system had fallen down on this occasion.
After sentencing, Mr O'Neill's widow Deborah said that her family's world "had been blown apart".
Assystem UK designs products and offers services in the aeronautics, naval and defence, energy, nuclear and automotive industries.
The firm employs 330 people at its Bamber Bridge site.