Lancaster's Skerton Community High School faces closure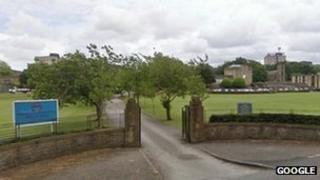 A school described as "inadequate" by education inspectors is under threat of closure by Lancashire County Council.
The authority cited low pupil numbers and teaching standards at Lancaster's Skerton Community High School as the reasons for potential closure.
Skerton High School has fewer than 200 pupils.
A plan to begin consultation on closing will be considered by the council's cabinet member for schools Matthew Tomlinson on 5 August.
An Ofsted inspection report described the school as "inadequate" in April.
If the council decides to shut the school then a period of consultation will begin with a view to closing at the end of the next academic year, in summer 2014.
The authority said pupils would be transferred to other schools in the area.