Warning over Lancashire Police volunteer drive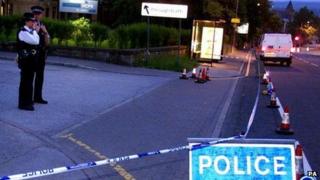 A warning about the use of volunteers in the police service has been made by Lancashire's Police Federation.
The body, representing rank and file officers, was reacting to a drive for more volunteers from Police and Crime Commissioner (PCC), Clive Grunshaw.
Federation chair Rachel Baines, said there was a place for volunteers but not at the expense of officers.
But Assistant PCC Amanda Webster responded that the volunteers will be working in community based projects.
Ms Baines said the federation recognised a role for volunteers but did not want regular officers replaced or "doing a role currently performed by other members of police staff".
She added: "Certainly we are against anything that would be involved in the evidential chain.
'Community service'
"Our concern would be anything where volunteers have to give evidence in court and you have got to give regard to the training costs and the vetting of volunteers."
Ms Webster said the county had a long tradition of people volunteering to help the police.
"It's not about putting people into police work," she said.
Ms Webster said the volunteers help in police station administrative functions or as community volunteers.
She cited the example of one volunteer who ran community boxing sessions to steer young people away from crime.
Ms Webster said: "We're working to maintain frontline services and have to save £74m by 2016 - this volunteer programme supports that and frees officers for frontline services."