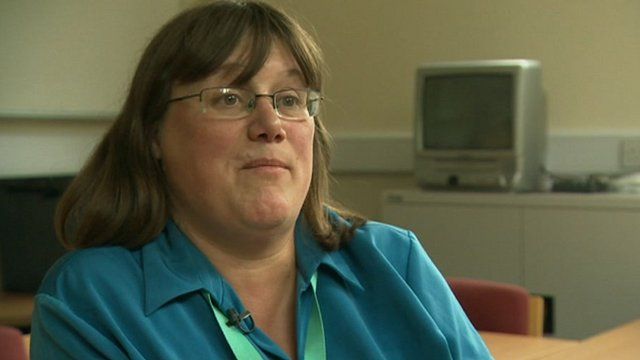 Op for Burnley woman who can hear her eyes move
27 June 2013 Last updated at 23:34 BST
A Burnley woman has said she "can't wait" to have an operation to stop her being able to hear her eyeballs move and her heart beat.
Leisure centre receptionist Julie Redfern suffers from superior canal dehiscence syndrome, which means the temporal bone that covers part of her inner ear has holes in it causing sound within her body to be amplified.
She has had an operation on her right ear to reduce the noise she hears and said she gets "a little bit emotional" when she thinks about what it will be like when her left ear is operated on.
Ian Haslam reports.