Lancashire parties discuss county council control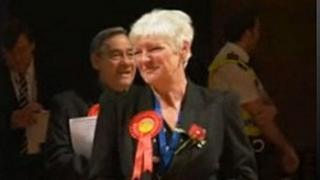 Councillors in Lancashire are set to meet to discuss how the county council will be run, after the local election left no single party in control.
The Conservatives lost control of the authority at the election on Thursday, leaving Labour the largest party with 39 seats.
Labour made 23 gains but needed 43 seats for overall control.
The Liberal Democrats are keen for all the major parties on the council to share power.
Lib Dem group leader Bill Winlow said: "It's important that we work together to make sure that we have the services that the people of Lancashire actually need over the next three years."
However, Labour group leader Jennifer Mein said her party should lead the council.
She said: "Voters left the Lib Dems and the Tories in their thousands in the election on Thursday so I think that we need to be taking control."
Ms Mein and her new deputy, former South Ribble MP David Borrow, will meet other senior Labour members later to discuss their next move.