Work from home 'saves Preston City Council £470,000'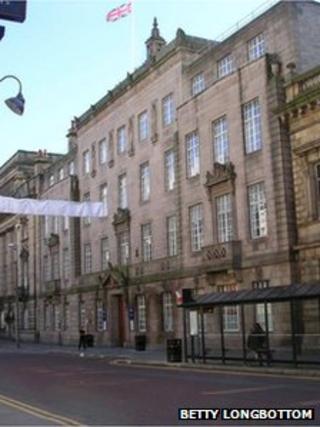 Preston City Council says it has saved almost half a million pounds by telling staff to work from home on Fridays.
The council claimed the move, taken in February and March, helped it to avoid paying a "carbon tax" of £470,000.
As well as closing many offices on Fridays, lights and hand dryers were switched off, the council confirmed.
An electronic roll of honour for Preston war veterans accidentally switched off to save energy has now been fixed.
"The kiosk should never have been switched off," a council spokesperson said.
"It did have a fault but it has been fixed now and members are able to access the machine again."
The majority of staff at the city's 10 council buildings worked from home during the eight-week period, although the council said its services were unaffected.
As a result of the measures, Preston City Council said its energy usage came under the government's threshold of 6,000 megawatt hours for the tax year 2012-13.