Space Centre in Preston: Arrest over charity fraud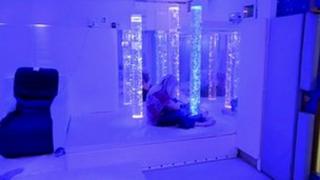 A woman has been arrested over an alleged fraud at a charity for disabled people in Lancashire.
Police said a 51-year-old woman was arrested on suspicion of fraud in Scotland on Thursday, and is being questioned by officers in Preston.
The Space Centre in Ashton thought it had secured £800,000 in grants, only to find they never existed.
About 200 groups a month use the centre's facilities, which include multi-sensory areas.