Blackburn mosque teacher Kurram Hussain sentenced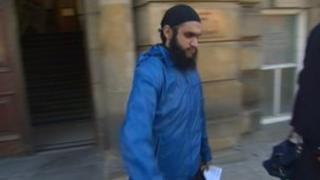 A mosque teacher from Lancashire who assaulted two boys has been given a one-year community service order.
Kurram Hussain, 26, of Granville Road, Blackburn, Lancashire, had denied two charges of assault by beating, relating to two boys aged 10 and 11.
Blackburn magistrates said Hussain must serve 270 hours unpaid community work.
Hussain, who taught children to read the Quran at a Blackburn mosque, was found guilty on 8 August of beating two children.
He was accused of three charges of assault but one was dropped when a witness failed to turn up.