Blackpool Council social worker delays 'risked harm to children': Ofsted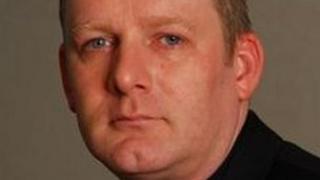 Vulnerable children in Blackpool were left "at risk of harm" because social workers did not act quickly enough to help them, a report has found.
The findings are in a report by Ofsted which rated child care services provided by Blackpool Council as inadequate.
Council leader Simon Blackburn said he was shocked by the mistakes and admitted services had fallen short.
He said children's services now had a new senior management team.
The report looked at how well the council and other organisations work with children and young people and followed an unannounced inspection in June.
'Has to change'
It said: "Not all children and young people get the right help from social workers when they need it.
"Sometimes, when people are concerned about children and young people and they ask children's services to look into these concerns, social workers and managers do not act quickly enough.
"The Local Authority need to sort this out immediately."
The children's different cultures also need to be better understood, Ofsted said.
However the report praised children's centres and teachers, saying "they give lots of good advice and support to help parents who have problems looking after their children.
Mr Blackburn said: "I have been shocked by the mistakes that have been uncovered and I fully accept the comments made by Ofsted, I am not looking to offer excuses or defend past behaviour.
'Hold the key'
"As a council it is our responsibility to look after our young residents and we have been falling short. This has to change and it will do.
"It has been noted there is a new senior management team and new lead member for children's services and that these changes hold the key to turning this department around.
"We now need to look to future and ensure that past mistakes are never repeated."
The council will now prepare a plan to show the improvements it will undertake over the next six months.